Leave it to visiting new studios to remind you of how beneficial a yoga life is—it's a crash course on going with the flow (ahem, have no GPS or printed directions, will travel), new perspectives (you can't do yoga the same twice, but you sure can't when you walk into a new room with a new instructor), rediscovering yourself in each moment (you don't know anyone, you don't know the space, the instructor, the flow... you tend to pay attention more—to the practice, to yourself, to the moment. Also, you're a bit vulnerable—so you discover your ability to work through those awkward moments), being humbled (I don't know about you—but when I'm in a new experience, I tend to be shy/quiet/a student. Ego—what ego? I am new and need to pay attention. Little fish, here).
LOCATION:
I could probably write a whole post on my frustration with AT&T, iPhone 4S, and the latest upgrade to 4G. As a result of them not playing nicely together I was left to just figure out where the studio was. What? Luckily, I grew up in Hampshire, IL—so Geneva, IL isn't unfamiliar to me. I knew it was Stevens Street, so I drove around til I found it... and sure enough, I did. If you had direct directions you would have no problem at all. The space is part of a little strip of businesses with a sign prominently placed for all to see. Free parking lot and street parking included!
COST:
I had attempted to check out a workshop here, maybe a year ago, and had to cancel. They were kind enough to credit me the money to use in the future. Looks like their drop-in classes are $18, accepting cash & charge (not sure on the check front).
STUDIO:
I've always had a crush on Geneva, IL. It's a river town, it's surrounded by farmland, it has quaint shopping (think more boutique, less craft fair), excellent restaurants, and now I can add yoga to the list (which, surprisingly, is sparse in the Kane County area). I walked in to the familiar pile of shoes and a greeting by the owner, who happened to be teaching the class I was taking. The place is pretty big, homing the entry way, two studios, bathrooms, a little kitchenette for tea, local art on the walls for sale, and (they rent a room to?) a photography studio. Bright colors through the entry way, soothing colors in the studios, clean lines, natural light. I didn't get a chance to check out the bathrooms (I'm forgetting all the steps I'm suppose to do, it's been so long)—but I really enjoyed the design of the space.
CLASS DESCRIPTION:
Vinyasa Flow
—Put your yoga experience to work for your body. Level 1-2 classes help you build stamina through a warming sequence of sun salutations and standing poses. Vinyasa—linking your movement to your breath—sequences are creatively mixed with beginning inversions, depper twists, and poses that develop greater flexibility. Yoga experience recommended.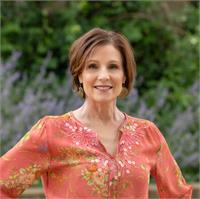 INSTRUCTOR:
My instructor was suppose to be Jennifer, but today we had
Lisa Bertke
—founder & director of PYC. Lisa's passion for yoga began when she took her first yoga class in 1997 and she immediately knew that yoga was part of her path. After 15 years in the corporate world of printing and publishing, she followed her heart and completed the 200-CYT training through
Moksha Yoga Center
in 2001. She then completed her 200-CYT and 500-CYT master teaching programs through
Rod Stryker's
Para Yoga program, blending elements of tantra, classical yoga, meditations, and Ayurveda to create a powerful tool for cultivating one's fullest potential. Lisa continues her studies with Rod Stryker and the
Himalayan Institute's
Living Tantra Program of Yoga, Ayurveda & Meditation. Lisa rounds out her training and personal practice by studying with
Aadil Palkhivala
, a master
Iyengar
teacher, and is a member of the
International Association of Yoga Therapists
.
From start to finish, this class was home—which I find interesting, because I often found myself checking other yogis to be sure I was doing the right thing. There definitely was an assumption (as stated in the class description) you knew what you were doing—maybe not a master, but a call out of the pose in sanskrit should be enough to get you there.
We started in child's pose. I commented on this to Lisa after class, and she pointed out that she likes to start completely inward—looking inside (mentally, but literally too), folded into yourself, thinking of your intention. I've never had a class start like this, I really enjoyed it. She brought up a great visual—if you could walk out of this room to find you'd won the lottery—all your financial woes gone, other issues paid for—what would you do with your life? Since I've been challenging myself more than ever with this question—I had a quick answer in my head. But we didn't talk about it, we just carried on with the practice. Starting on the mat to open the body up—side stretches, twists, leg stretches. Nothing unfamiliar—short of the wonderful quiz of seeing if I knew the pose based on the sanskrit name. We also included
kapalabhati
(cleansing breaths) in our warm up, as if they do this for every class. Excellent.
We moved into our salutations and then some standing poses. Lisa started the class saying she was going to focus on twists. So we went into a lot of standing twists & reversed poses. The room was set a little warm, but regardless, my practice has been creating A LOT of sweat lately—so the twists felt like just another layer of detoxing—so refreshing. Lisa walked through the room, adjusting us all at one point or another—constantly complementing us on our poses, reminding of us breath, and encouraging us to take it to the edge. We ended with inversion of choice. Lisa suggested shoulder stand while I was already in headstand, so I came down from headstand after a little bit to go into shoulder stand (
Hayli
recently had us do this in class and remove our arms from the mat—which made shoulder stand feel like an actual shoulder stand for the first time. So, thanks to a change in perspective I have a new love for shoulder stands). I did feel like I awkwardly got into the pose, so Lisa brought me back down, arranged some blankets for me, had me roll those shoulder blades under before I even got in the pose, and adjusted me some once I was up. It was fantastic.
We ended with more cleansing breaths, sivasana, and one om. Probably the most complete class I have ever taken in an hour and a half. She also brought it full circle—remember that question she asked us, "What would you do with your life?" We were reminded that yoga is meant to set up with the same perspective. So take what you learned about yourself today off the mat and out that door. Follow your heart's path.
I think it goes with out saying, I highly recommend PYC. Chatting with Lisa I pointed out that I liked the variety of classes the studio offers. She lovingly referred to all the teachers and their diverse background, but pulled them all together saying—we're all moms, live nearby, and are invested in the local area. Basically, they're oozing nurturance. Love.
Thank you, Lisa, for an excellent start to my Saturday morning. I look forward to more classes at your studio! Namaste.